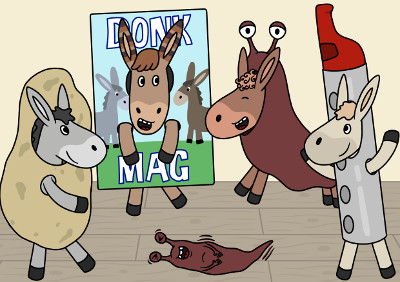 Some of the stories in the dark green books are very, VERY funny - the incorrigible donks get in a whirl, have fun despite uppity Augusta at the christening, eeryoing about the merits of different types of second hand desks and getting married to the wrong donk or animal thanks to Cedric, the Hereford bull mixing up documents!!! Enjoy and let Claire know which stories you enjoyed the most. Donks Do Drivel - don't miss this book!
Illustrations by Jessica Jaye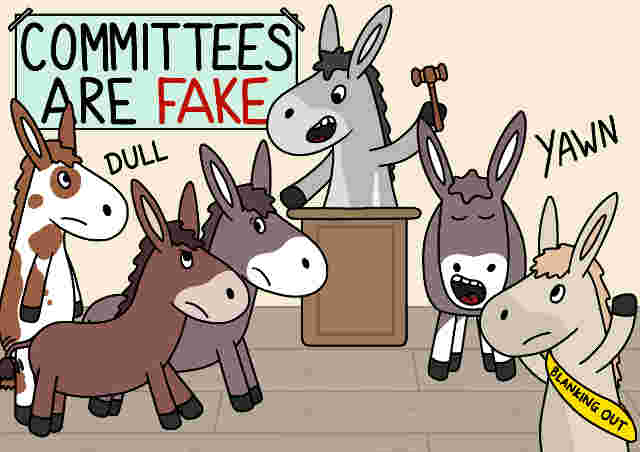 Donks Den - unique store, Leominster (closed)
Due to family health reasons, Claire and Bryan are relocating permanently to the Fylde Coast, Lancashire by April 2019; but will visit Herefordshire several times per year. Hence the shop is closed at short notice before late March. All donkey adventure books, gifts, cards, pictures and soaps are available mail order (books also available via Kobo and Amazon).
Tel: 01253 896445
The mail order business will be set up in the near future. Gift vouchers available now!!!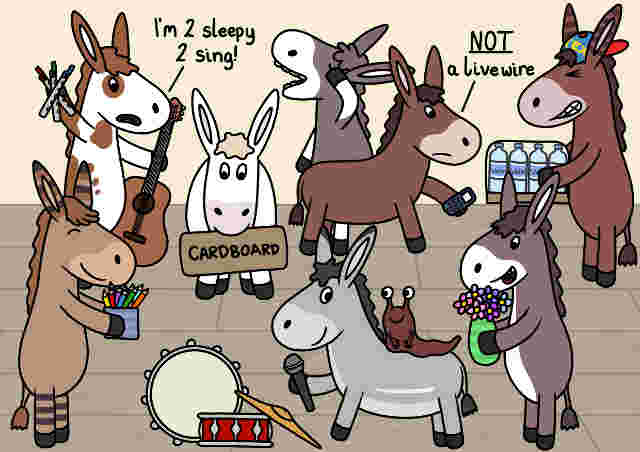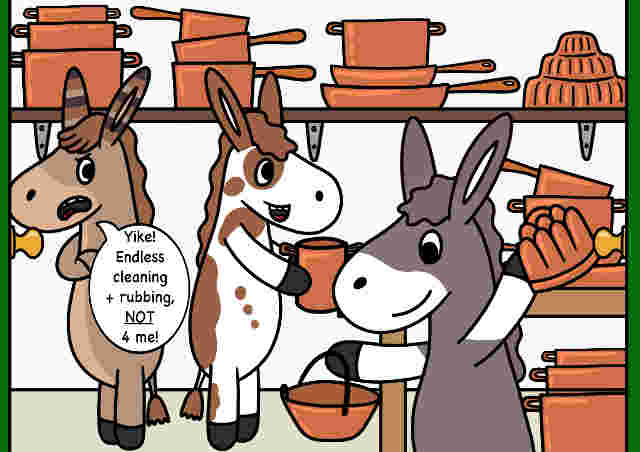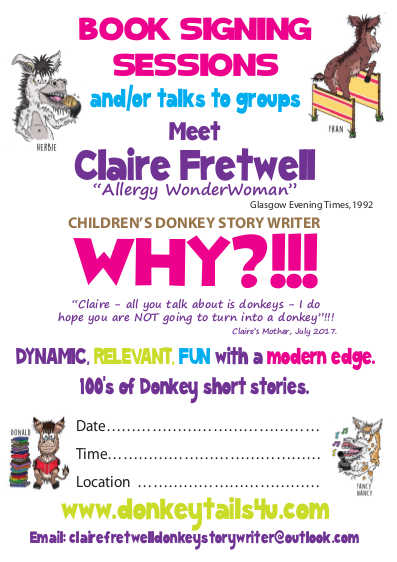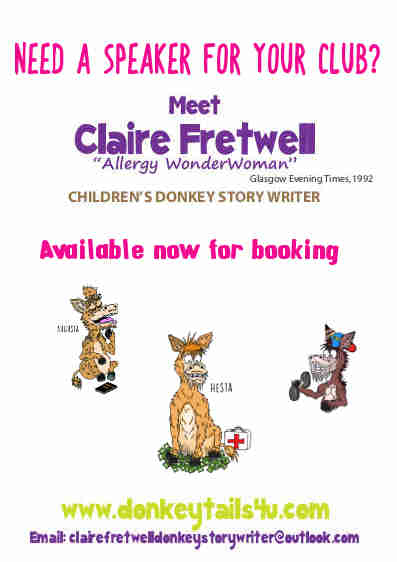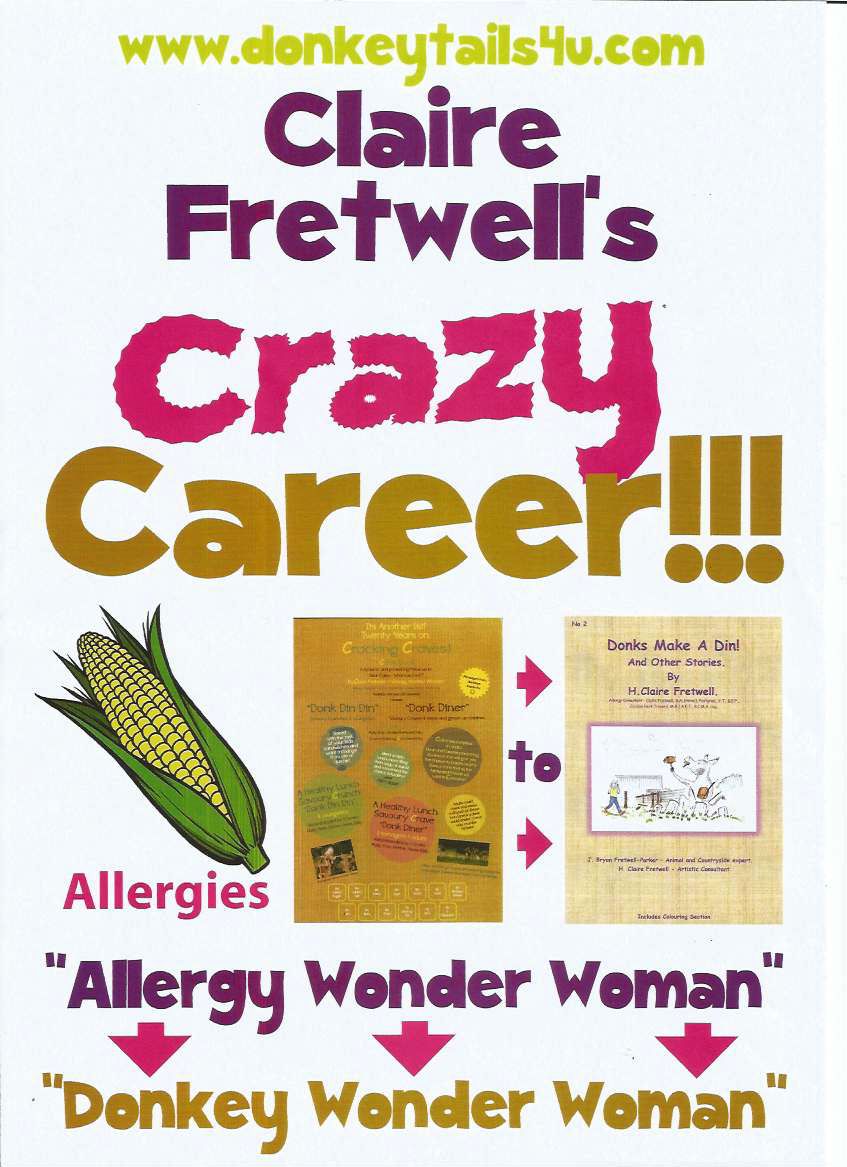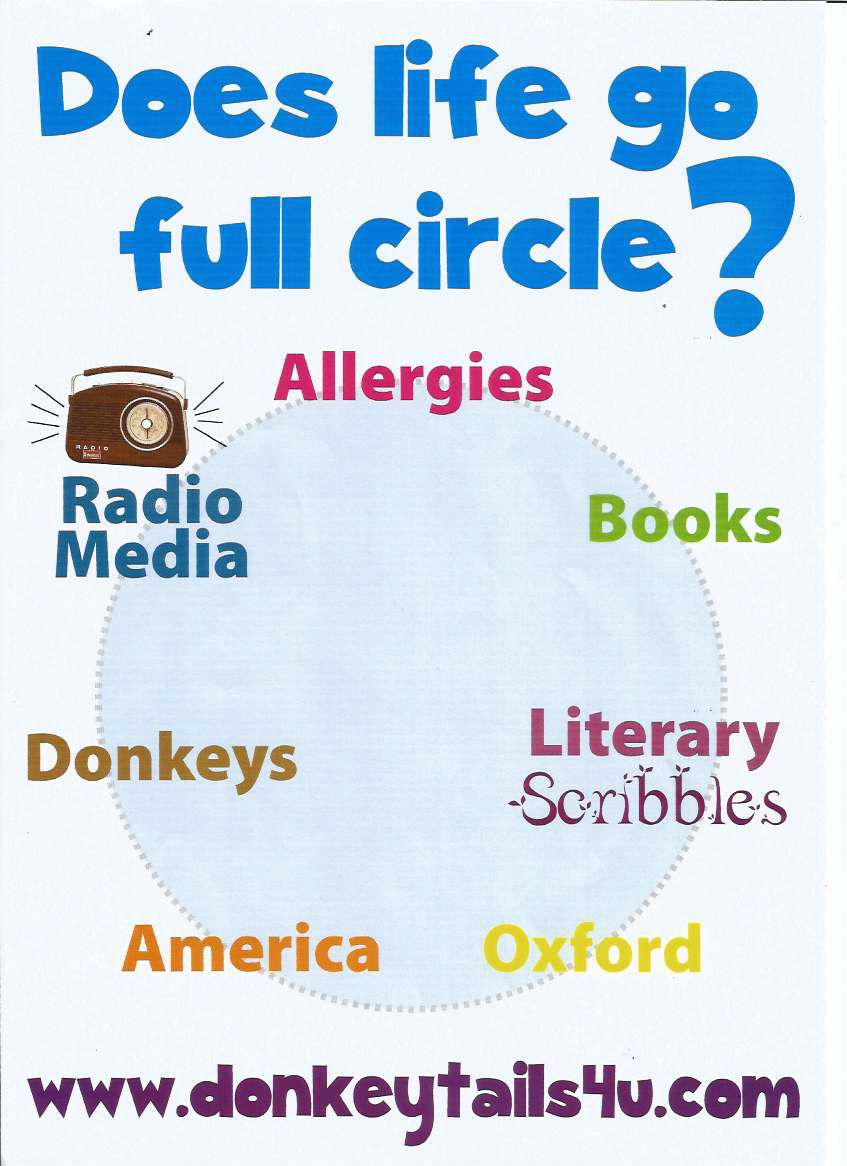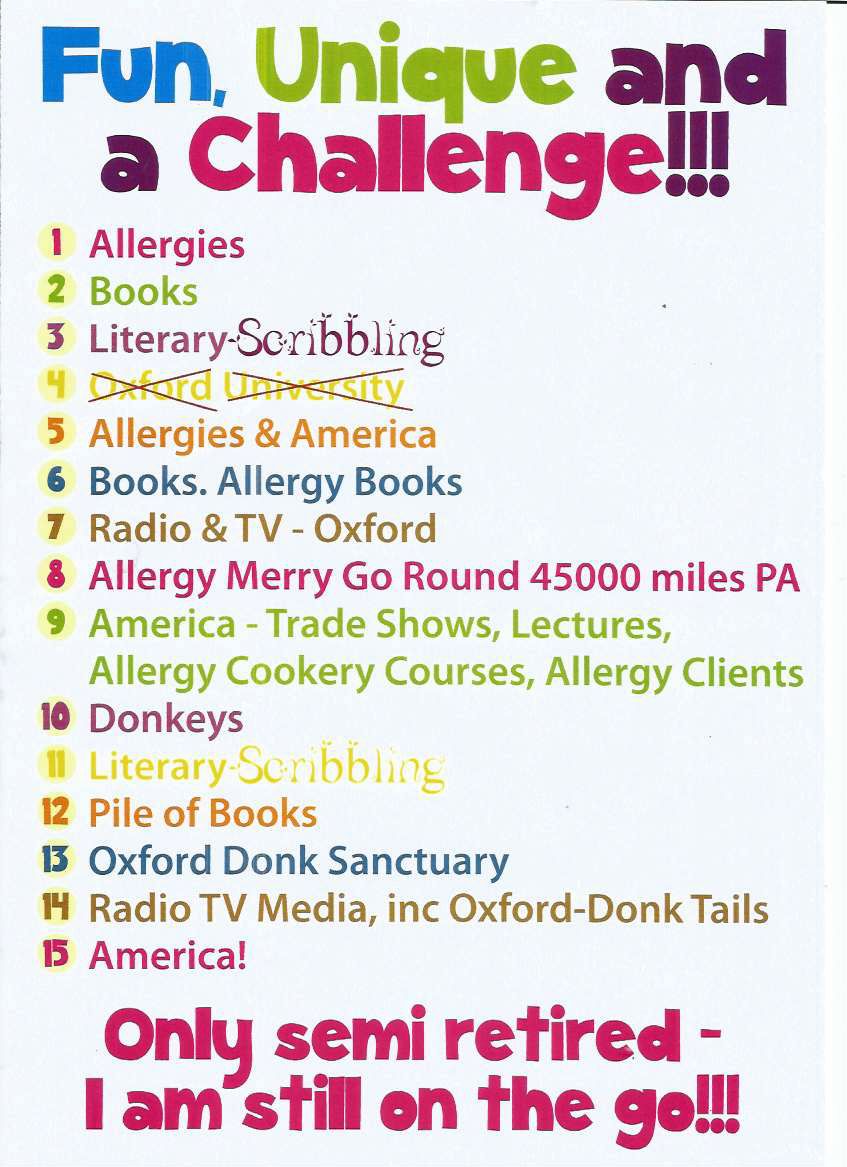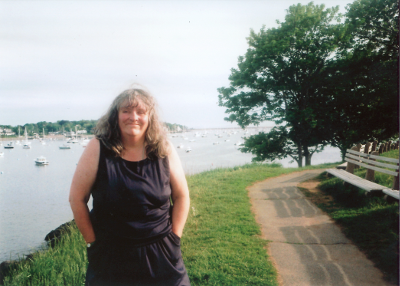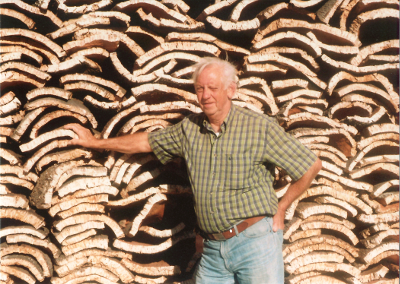 Author, Claire Fretwell
Claire's husband, Bryan
Claire Fretwell dubbed "Allergy Wonder Woman" – Glasgow Evening Times (1992) has finally begun to do what she always wanted to do with her life and write more!!!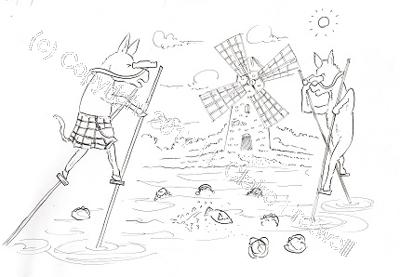 Her second allergy cookbook 'Cracking Craves', 2015 aimed at youngsters, teens and grown up children contains eleven cautionary tales about Donkeys and parallels to how they can become sensitive to substances, become stressed and jeopardise their health.
This pioneering book covers Cracking Corn as an intolerance.
Seven years ago in, 2009, Claire remarked to her husband, Bryan, a retired Shire Horse farm manager, in their orchard in North Herefordshire, "What I really want to do is write MORE and Donkeys would be a start!!"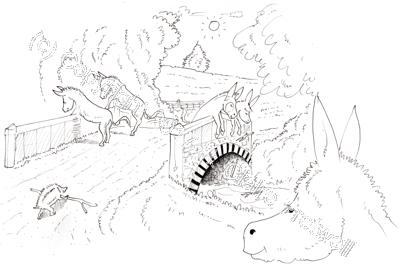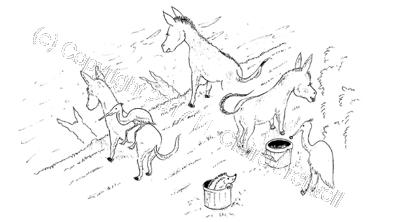 Then, there were three Donkeys as family pets, now Claire and her husband have eight Donkeys. Here are some POSITIVE reactions from readers of 'Cracking Craves' about the Donks tales:
"The Donks involvement is brilliant." - A Lancashire reader.
"The Donks are a neat, clever perspective – great tales." - Texan Teacher.
She was inspired by her husband Bryan, to focus on conversational Donkey stories in VOLUME!!!
"Writing about Donkeys has been a blast!!!!!! - Simply, the BEST experience of my life."
I hope you ENJOY them as much as I have enjoyed writing them – I have attempted to write in a dynamic manner, making the Donks modern, relevant and FUN – let me know your favourite story and why?!
I hope you laugh and laugh!
Claire x